Schedule a Tour
Come experience great coworking spaces that give you room to grow.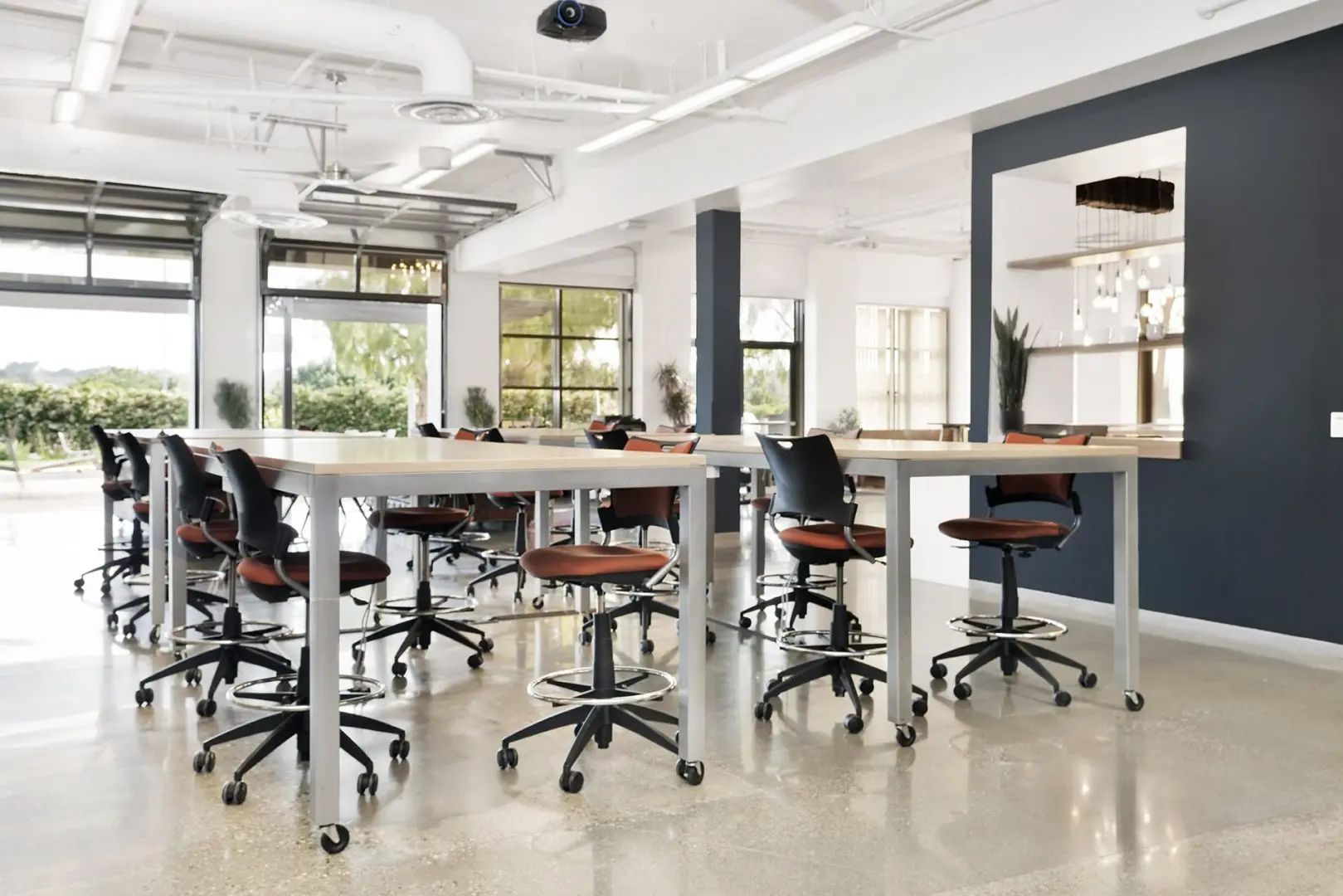 Starts at $200
For those who value flexibility, we offer competitive coworking rates in a modern, inspirational shard workspace environment. Membership includes premium amenities, events and complimentary gourmet coffee bar
8-5 and 24/7 Options
Communal Kitchens
Business Lounge & Smaller Break-out Areas
Pet-friendly
Micro-Market
Outdoor Patio Seating & Working areas
Starts at $400
An affordable option for those who desire the dedicated space of an office within our collaborative coworking spaces environment. The best of both worlds!
8-5 and 24/7 Options
2 Hours of Conference Room Time
All the benefits of a Sevenco coworking membership





"Long time renter… always helpful, always friendly! Definitely recommend! Katrina, Corrin & Leanna are great to work with. It's nice to have longtime employees that know my business. They have positive energy and the space has a great vibe. If you are looking for an office or just a place to work for the day. . . check out this place."
Alex S.
"Our team has been here since '17 and it's been such a great experience for our business. The co-working vibes and amenities are a big plus for our employees. It's a large space with different areas to work in. The location is great with ample parking…and we love the staff!"
Connor M.
"…a great co-working space. I feel like I'm part of a community surrounded by people that I enjoy being around! I work in the co-working space and everybody is respectful to one another's time/space/noise level, but is also willing to befriend and get to know you and your business. The office is spacious, clean, open, comfortable, and an all around positive environment. Huge bonus: I can always count on the girls up front to make my company look very professional when clients come to meet with us (which we rent a conference room for)!"
Lexi M.
"Having experienced various executive suites and co-working setups, I've been at this location for over three years now;. . . it has by far been the best work environment I've been in my 10+ years of being self-employed… my neighbors/other clients are both sociable yet professional and a delight to be around on a daily basis. Various organizations ranging from technology, design, politics, and entrepreneurship. From the space and the people, it has been absolutely the ideal setup for me."
Dewey F.
" I found this place while looking for a more social setting, something that fit my personality more. I'm a solo and an office with four walls can get very lonely as well as boring. This space offers glass walls, monthly happy hours, holiday parties,

Wednesday breakfast

,etc. These added perks really helps me feel like I'm part of a bigger team. I love it 🙂 The space is also perfect and my clients love the modern vibes."
Angela G.
5151 California Avenue, Suite 100 Irvine, CA 92617
949.825.7000