Schedule a Tour
Come experience great coworking spaces that give you room to grow.
888 West Big Beaver Road, Troy, MI 48084
248-301-0010
Sevenco in Troy is a hub of innovation and inspiration.  Located right off the I-75 freeway allowing for an easy commute from all directions, it is a place to learn, grow, and innovate with other entrepreneurial minds.  Luxurious open spaces, modern style, and a large outdoor balcony patio give you the freedom to find a place to create and accomplish your goals.
The center of work/life balance
Sevenco Troy is located right off the I-75 freeway in a prime trade area with easy access to great dining, nightlife, and world-class shopping, all within short walking distance.  You can also check out one of our free scooters to explore the area! Nearby options include Starbucks, Shake Shack, Potbelly, Chipotle, Jersey Mike's, Yard House, Seasons 52, Morton's Steakhouse, Pokeworks, and Bonefish.  We're also right down the street from Somerset Mall!
From inspiration to execution
Situated in a great central business district, Sevenco offers cutting edge office space without the traditional stuffy office feel.  With large collaborative work areas and a beautiful outdoor patio overlooking the city, you'll be in a great environment to succeed in all your business efforts while also maintaining your playful and stress free state of mind.
We provide free coffee, lightning fast WiFi, state of the art security and AV systems, and beautiful conference rooms equipped with best in class technology.  Our friendly and helpful receptionists are always onsite to assist in your business needs as well.





Private offices
The first steps to building your business begin here. Branch out on your own with a comfortable office space for one, mid size and enterprise. Find your focus in an environment that inspires.
Starts at $500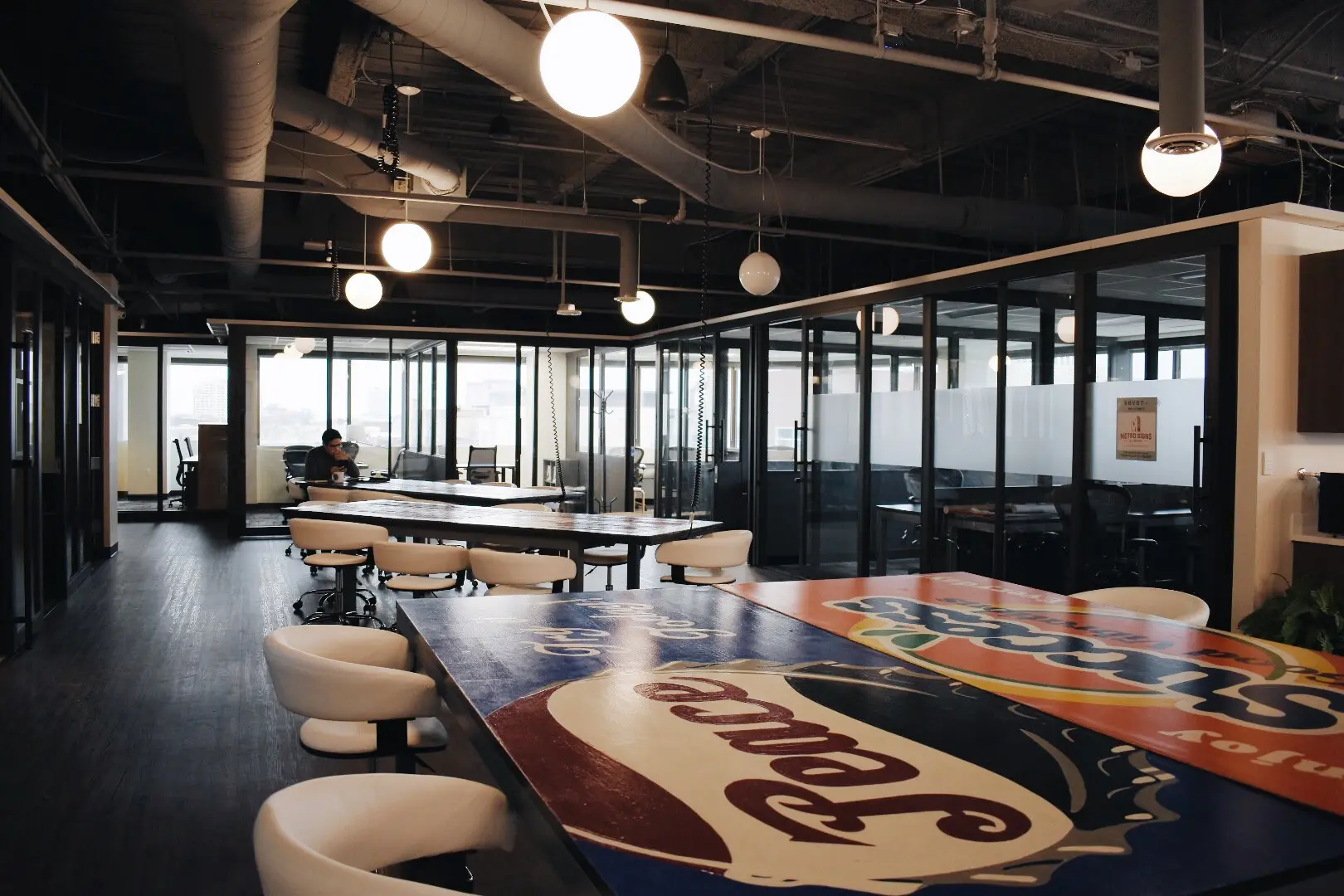 Co working
For those who value flexibility, we offer competitive coworking rates. Join our community of entrepreneurs who create a welcoming environment.
Starts at $200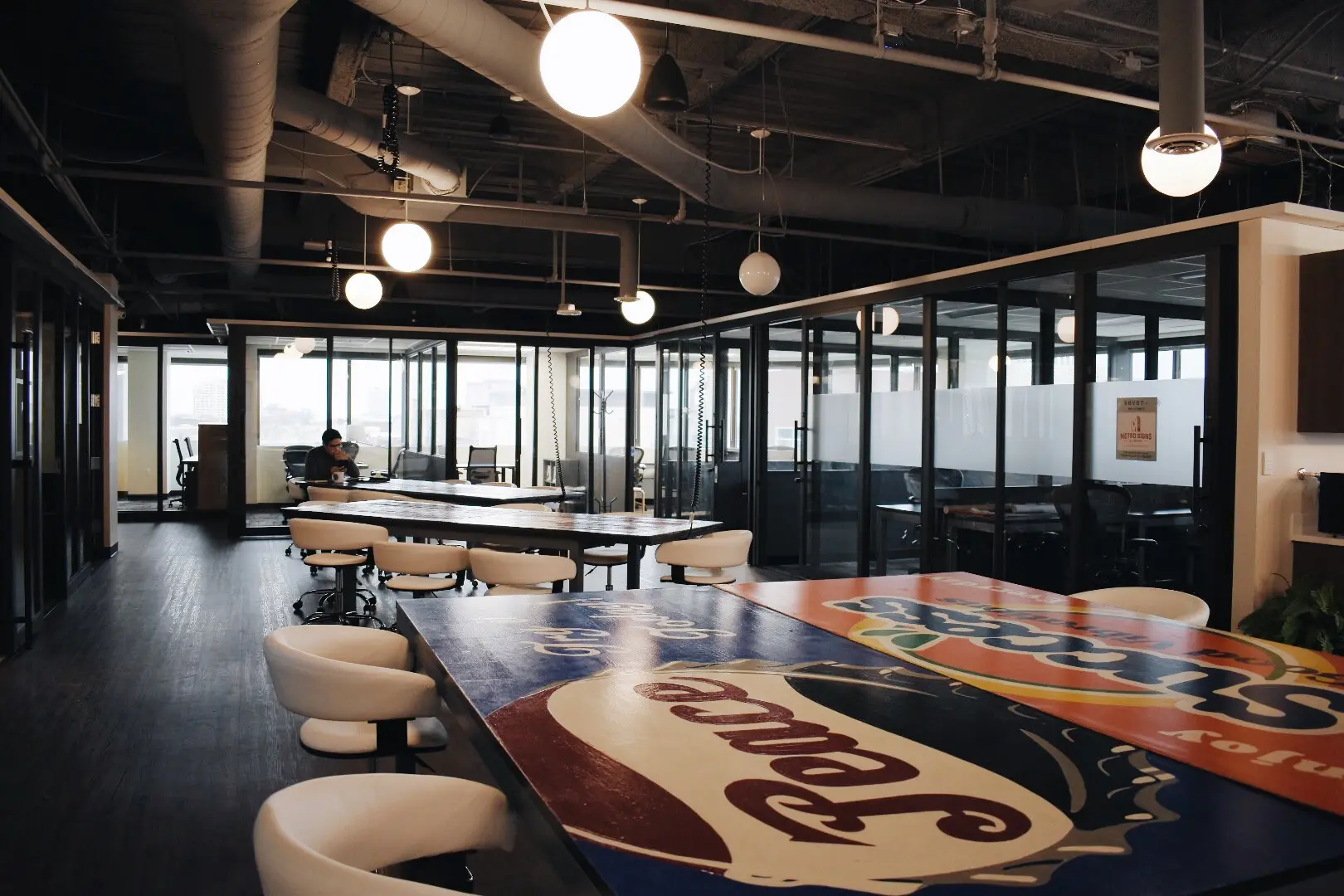 Dedicated desk
An affordable option for those who desire the dedicated space of an office within our collaborative coworking spaces environment. The best of both worlds!
Starts at $350
Host an event!
For companies seeking event space, we are an ideal location. We offer competitive rates, open vendor options and the opportunity to promote through our network
"Between the workspace variety, like-minded clientele, supportive staff, and access to free workout center, what's not to love? Everything is tailored for you to succeed as a business."
– DF
Sevenco. best in class IT threat security
Industry-leading, enterprise-class Next-Generation Firewall (NGFW) with advanced threat protection, VLAN segmentation, IPS, and web filtering

Expertly designed and implemented high-performance wireless network built for high-density environments
Key-based wireless user isolation with encryption from the user device to the network.